Nieuwsberichten
> Alle berichten bekijken
ICN NP/APN Network study into wellbeing and resilience of APN during Covid-19-crisis
03 juli 2020

The ICN NP/APN Network has started data collection on a large global research study of Emotional and Spiritual Well Being and Resilience of APNs during the COVID-19 crisis. The information we gather will help us understand the impact of COVID-19 on APNs.
The study is open to anyone working as an APN whether clinically or in education, research or health policy. We are utilising snowballing for recruitment so please feell free to ask colleagues to also circulate, post on social media and send on to APN organisations.
REQUEST FOR STUDY PARTICIPANTS
Who is conducting this study and what is it about?
This study was developed by a group of researchers from the ICN Nurse Practitioner/Advanced Practice Nurse (ICN NP/APN) Network. We are interested in your experiences professionally and personally during the COVID-19 crisis.
Who can participate in this study?
Participants must meet the following criteria:
Be an Advanced Practice Nurse (NP/CNS). For example, you may be working clinically, in education, research, policy-making or other related NP/APN work.
Be able to read and write in English.
Have access to an Internet connection.
What are participants asked to do?
Participants are invited to complete a short questionnaire, which should take 15 minutes of your time. There is an optional opportunity to share additional experiences as a case study.
Why would participants want to complete this study?
Participation will help provide much needed information to understand the impact that COVID 19 has on Advanced Practice Nurses. Participation is voluntary, confidential, and has no foreseeable risk or harm.
How may I participate in this study?
To get started please click on the link below:
https://hud.eu.qualtrics.com/jfe/form/SV_6J2UVKfT4IqdXjD
Or use your phone to scan the QR code adjacent.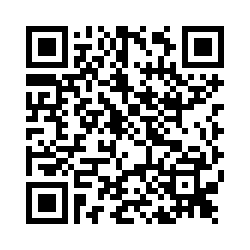 Who can be contacted if more information is needed?
Additional information can be provided by the Principal Investigator:
Dr Melanie Rogers RGN, BSc, MSc, PhD, Queens Nurse, ICN Nurse Practitioner/Advanced Practice Nurse Network Chair via email: [email protected].